Dental Clinic in Noida Sector 78
Searching for the best dental clinic in Noida Sector 78? Your search ends here. Dr. Gul's dental is a leading dental clinic that offers a wide range of dental services under one roof.
The brainchild of Dr. Gule Zehra, one of the best dentists in Noida Sector 78, this dental clinic has all the expertise, safety, and comfort to make your dental visit experience great.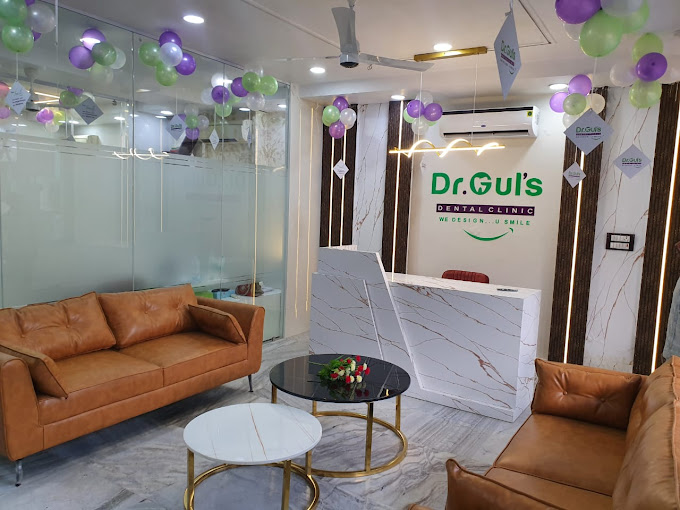 Why Choose Dr. Gul's Dental Clinic?
Experienced Team:
The Team at Dr. Gul's dental clinic has vast experience and are specialists in their field. The staff is trained and experienced, and they provide the best quality treatment and a comfortable visit. The dentist at the clinic keeps themselves updated with the latest developments in the field of dentistry by attending various workshops, programs, and certifications.
Vast Range Of Treatment Options:
At Dr. Gul's dental clinic sector 78, you can find all the dental treatments under one roof. The services range from preventive treatments, such as teeth cleaning, to more complex treatments, such as dental implants and full mouth rehabilitation. The clinic is a one-stop solution for the dental problem of you and your family.
Patient-Centric Approach:
Everything in the clinic considers the patients' safety, comfort, and convenience. The clinic follows international protocols for safety and sterilization, making the clinic safe for you, your family, and the staff. The clinic has convenient timings, allowing you to visit the clinic without taking a day off from the office, and a team of the best dentist in Noida Sector-78 will take care of your oral health.
Modern Facilities:
The clinic has all the latest gadgets and equipment that help you get a precise diagnosis and high-quality results.
Ease Of Payment:
Dr. Gul's Dental Clinic offers easy payment options such as EMI and also accepts all debit, credit cards, and UPI.
So do not stop yourself from getting the best dental care. Book your appointment at Dr. Gul's dental clinic in Noida sector-78.