Dental Clinic Near Sector 128
Dr. Gul's dental clinic is one of the leading dental clinics near sector 128. We are known for providing top-notch dental treatments using the latest technology and equipment.
Founded by a leading dentist near sector 128, Dr. Gul Zehra, the clinic was started with the ambition of providing world-class treatment in Noida at affordable prices. We have all the latest gadgets and equipment and highly experienced staff.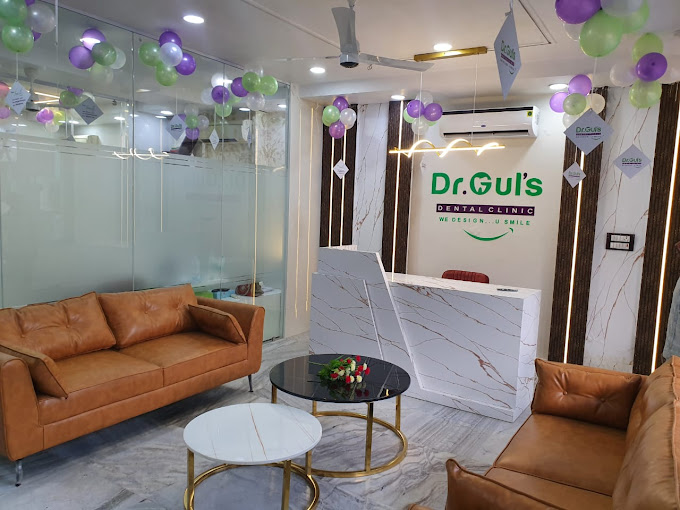 About Team:
Our dentists are highly experienced and are passionate about providing high-quality treatments to our patients. Our dentists attend various training programs to keep up with the latest developments in the field of dentistry. Our staff is highly trained, and they make sure you have a comfortable experience at Dr. Gul's Dental Clinic.
About Treatments:
At Dr. Gul's Dental Clinic, we are equipped to provide a wide range of dental services. From preventive dental check-ups to cosmetic dental treatments such as cosmetic bonding and veneers, from smile makeovers to full mouth rehabilitation, our dentist can suggest the right treatment for your oral condition and help you achieve a beautiful smile.
About Satey & Sanatiztion:
If you are someone who worries about safety, then you can rest assured about your visit to Dr. Gul's Dental Clinic. We follow the highest standards of safety and sanitization protocol standards to make the clinic a safe place for our staff and patients.
About Quality & Precision:
At Dr. Gul's clinic, we have a team of the best dentist Near Sector 128 who make sure you get the highest quality treatment. We use all the latest equipment and techniques, such as digital X-rays, to give you precise treatment.
About Patient Comfort:
The clinic is conveniently located and has ample parking. We have designed the clinic that will make you feel calm and relaxed. There is a comfortable waiting lounge to keep you feeling stress-free. We have easy payment options and accept all major debit, credit cards, and UPI payments.
So what's stopping you from getting treated by the best dentist at the best dental clinic Near sector 128